Aim: In five minutes of reading, I want to press you hard (we are Credo's training community afterall) to engage your minds and inflame your hearts with an amazing wonder. That we get to pray to "our Father" is nothing short of a grace revolution – so why not particapte!
The Function of the Seven Words
What is commonly called 'The Lord's Prayer', recorded in Luke 11 and Matthew 6 consisting of seven phrases (or maybe 8), has by some scholars and historians said to replicate for Christians the role that the Ten Words (aka ten commandments, Exodus 20, Deuteronomy 5) played for ancient Israel.
The Lords Prayer certainly orients us Christians towards relating to God in a certain way
I don't know what to make of the 'similar function' claim for at least one good reason: even though I grew up in a devout Christian family, I only came to be really familiar with the Lord's Prayer as an actual usable prayer later in life. However, I can see three main similarities in content. A) Just as the 'preamble' of the ten words reminds Israel of the Rescuing God, The Lords Prayer certainly orients us Christians towards relating to God in a certain way – as children of the God now known as Father. B) The values of God are clearly articulated in both set of words, particularly the supreme priority that God himself is to have in our lives. C) Both the Ten Words (commandments) and the Seven Words (Lord's Prayer) are public and communal in character (as opposed to mystical or private); they shape a corporate identity.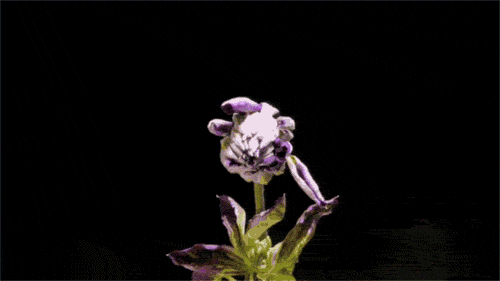 That God spoke to Israel the ten words after he redeemed them from slavery is a wonderful grace. They call for responsive behaviour to salvation already granted, not meritorious behaviour to win his favour. That Jesus gave seven words for us to speak back to God as his saved children is even more wonderful: a grace upon grace! They 'enact' salvation in that they escort us into the very presence of God at his invitation, not to maintain salvation, but to participate in it. There is a flowering of grace to full bloom experienced in the move from ten words to seven words.
Understanding the 'address'
It's really hard to grasp the magnitude of this grace if unlike me you have grown up saying the Lord's Prayer frequently. For some of you, it's unfortunately become almost passé (or worse). In an attempt to refresh and rejuvenate this prayer for us, here are five important bullet points on the first 'word' of the seven, the opening phrase of address: Our Father in heaven.
The concept of God as Father was first introduced in the Bible in the exodus of Israel from Egyptian slavery, when Moses was charged to command Pharaoh "The LORD says to let my firstborn son go, that he might worship me." (Exodus 4:22) In the end, the freedom of God's "firstborn" (Israel) tragically came at the cost of Egypt's firstborns due to Pharaoh's hardened heart against God. But that also speaks to the immense value of the relationship Israel had with God: it came with a price.
Yet God is only occasionally referred to as Father in the Old Testament, and in fact Israel's later exile from the promised land away from God's presence is partially explained in terms of their consistent unwillingness to relate to God as obedient children to a father. "I thought that you would call me 'Father', and not turn away from following me." (Jeremiah 3:19c)
Enter Jesus – his unique relationship with God as perfect son of God his Father defines him completely. Within just the four gospels alone, God is referred to as Father more than 5 times as much as the entire Old Testament! In Jesus, at last the perfect Son who can reflect the Father truly in the way they relate, is revealed to the world! Israel was not up to this task, they couldn't do it.
What Jesus has with God as Father by nature, we only get by extension through him: "No one knows the Father except the Son; and anyone to whom the Son chooses to reveal him." (Matt 11:27). That is why Jesus invites – "come to me" – because in him we get adopted as children of God, our Father in heaven. And every recorded prayer of Jesus in the gospels he addressed to "Father" (except for his cry of dereliction on the cross where it was "My God my God …")
the familial 'brother and sister' language of the New Testament was a scandal in its time
Fifthly, notice therefore the corporate shaping of this grace-upon-grace. Christians address "our Father" because we are a big family, and always open to addition. And the familial 'brother and sister' language of the New Testament was a scandal in its time, particularly when the elite who were Christian addressed slaves who were Christian in such a manner, and vice verse. These brothers and sisters all equally knew together their Father God. This scandal has impacted our culture significantly – now we can call anyone 'bro' if we want to be friendly, even a lecturer (give it a go, with a cheeky smile of course!). In the New Testament however, almost 100% of such sibling language is reserved for addressing those in the family of the Father; God remains yet the loving creator, lord and judge of 'non-family' people. But for those siblings in Christ he is called "Abba", Father.
In conclusion: To pray to God as our Father is nothing short of a grace revolution. It is to respond to Jesus invitation to benefit from his new exodus, where through him and his work a better liberation has been won; from ten 'words' to seven 'words' of freely participating in his relationship to the Father! The cost of achieving this new exodus also shows the value of the relationship to God.
Enjoy him, your creator, lord and judge, as your Father! That's the privilege of prayer in a nutshell, because of Christ Jesus.
The 100% best chapter from JI Packers magisterial book Knowing God is highly relevant to this post (40-60 minute read, but well worth it!)
A related but average music clip (imo) is below. If you know of better ones, link them in the comments. Feedback and discussion also welcome. Thanks